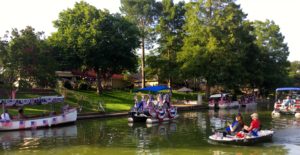 A 15-year tradition on Lake Interlochen, our annual boat parade couldn't have come at a more perfect time on this 244th birthday in a year filled with angst.
Pandemic weary neighbors gathered on docks and decks and patios throughout the parade route as 19 boat owners paraded past nearly 100 waterfront homes on a perfect Saturday evening under warm summer skies. There were the usual balloons and flags in addition to Uncle Sam and Lady Liberty, plus bubble blowers and patriotic music. Parade participants were treated to trumpet solos by a most talented young musician, and a deck full of energetic kids waved sparklers as boaters wended their way home at dusk.
Parade organizers Ken Simoneaux and Michael Saliba recognized this year's Grand Marshal, HOA President Ralph Sobel, who rode with his wife Alice on the lead boat of Rose Marie and Ken Seipel.  With lawn parties on Porto Bello Court canceled due to social distancing guidelines, neighbors not on the water route gathered to cheer and watch from both streets where the lake is visible.
It was, organizers say, the greatest number of boats and the largest group of spectators in the parade's history.
(Thanks to Jake Wightman, grandson of HOA Director Dot Wightman, for his photography of the boat parade entrants.)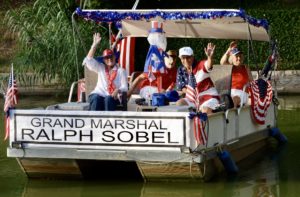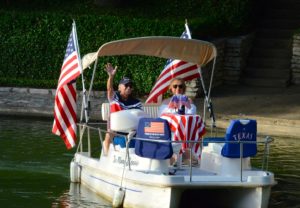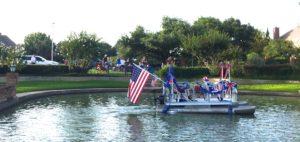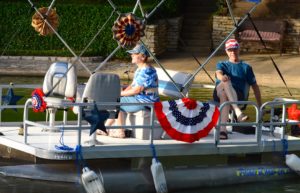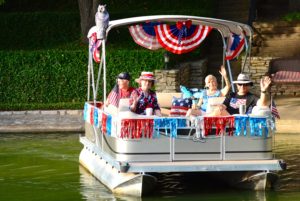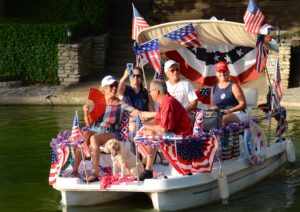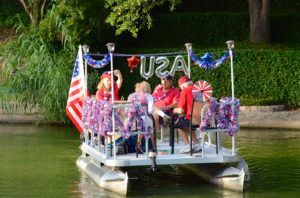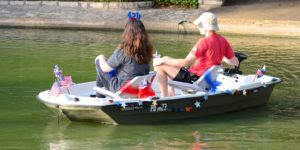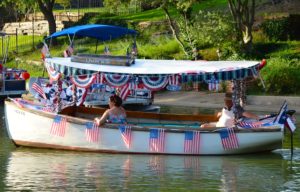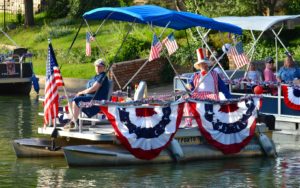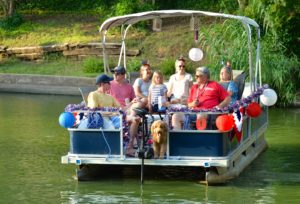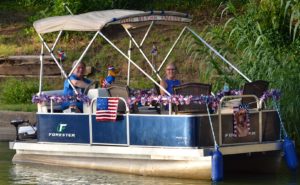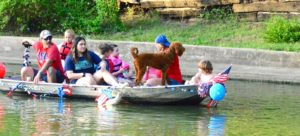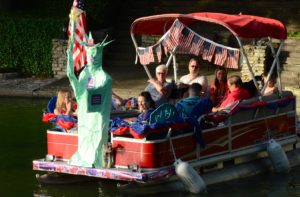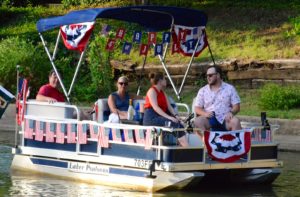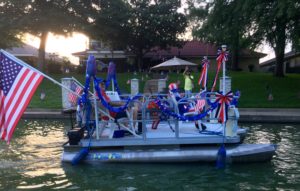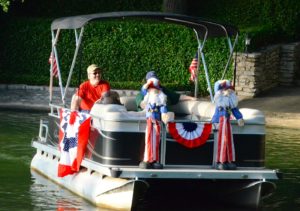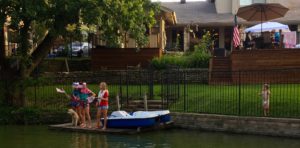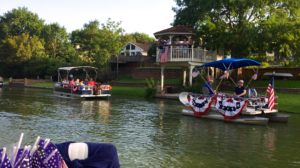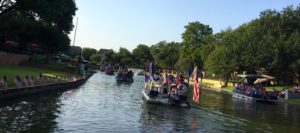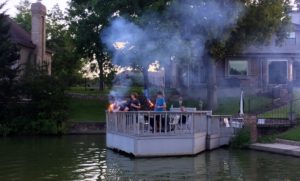 Click on this link to hear a sampling of the soundtrack of the boat parade provided by Michael Saliba.