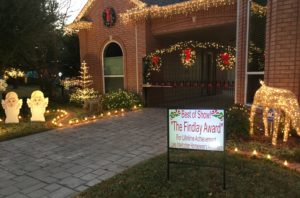 The Findlay Award — 1106 Montreau. The Bergmann Family. Named after our late Interlochen founder, this prize is reserved for long time residents who still go all out after several decades.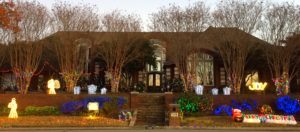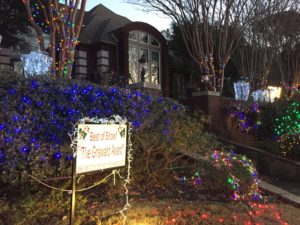 The Griswald Award — 1209 Findlay. The Turner Family. If ever a family was crazy like the Griswalds, it is this one. The only thing missing from their yard is Uncle Eddie.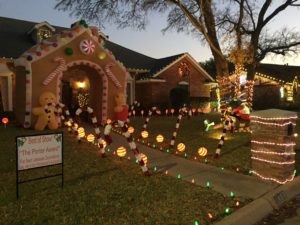 The Porter Award — 1423 Porto Bello. The Yelverton Family. Fueled by their daughter's efforts, their lakeside "deer meadow" is now as strong as their front yard always is. This award is in honor of our first HOA President.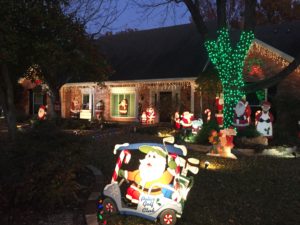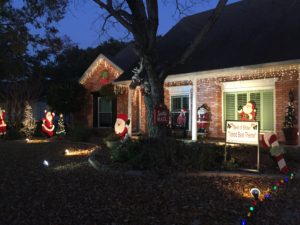 Best Theme I –1425 Porto Bello. The Boelter Family. Their lakeside is also gorgeous but their front yard with various Santa Claus action figures takes the prize here. Don't miss the "Flat Boelters" in their rocking chairs.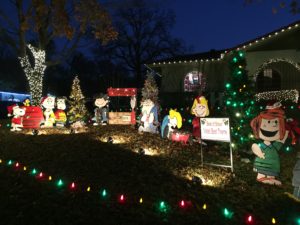 Best Theme II — 1027 Loch Lomond. The Hatchett Family. These new residents made a big splash with their combo of multiple hand made Snoopys and Nutcrackers.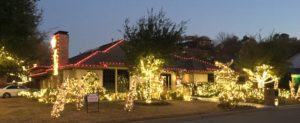 Most Artistic I –1409 Crowley. The Bick Family. Their huge wrapped tree at the Interlochen entrance gate has quickly become a neighborhood landmark.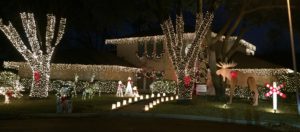 Most Artistic II — 3201 San Paulo. The Cubbage Family. Bright lights and big "mooses" shouldn't work but they come together beautifully here with more (and more) added every year.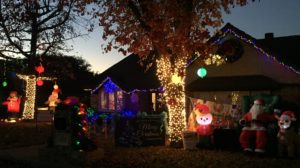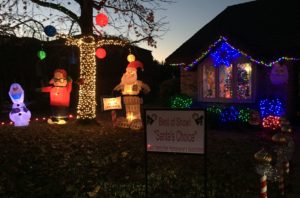 Santa's Choice –1118 Crowley. The Ruelas Family. Truly an extended family affair as these newcomers of all ages went all out in front and in back.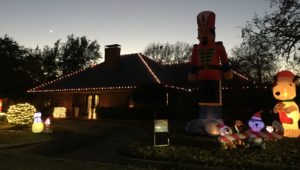 The Santa Award — 900 Loch Lomond. The Djurkovic Family. With the tallest inflatable Nutcracker ever seen in Interlochen, Santa will have to change his route over the neighborhood on Christmas Eve.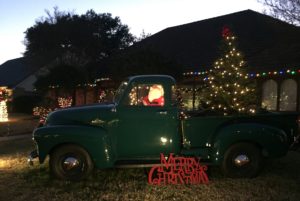 The People's Choice –1408 Crowley. The Krolik/Letts Family. Seldom has a new display by new residents created such a stir but Santa in a vintage Chevy Truck earned this popularity award with the most on line nominations of all.