At Christmas decorating time, when the rookies and the veterans team up everybody in Interlochen wins.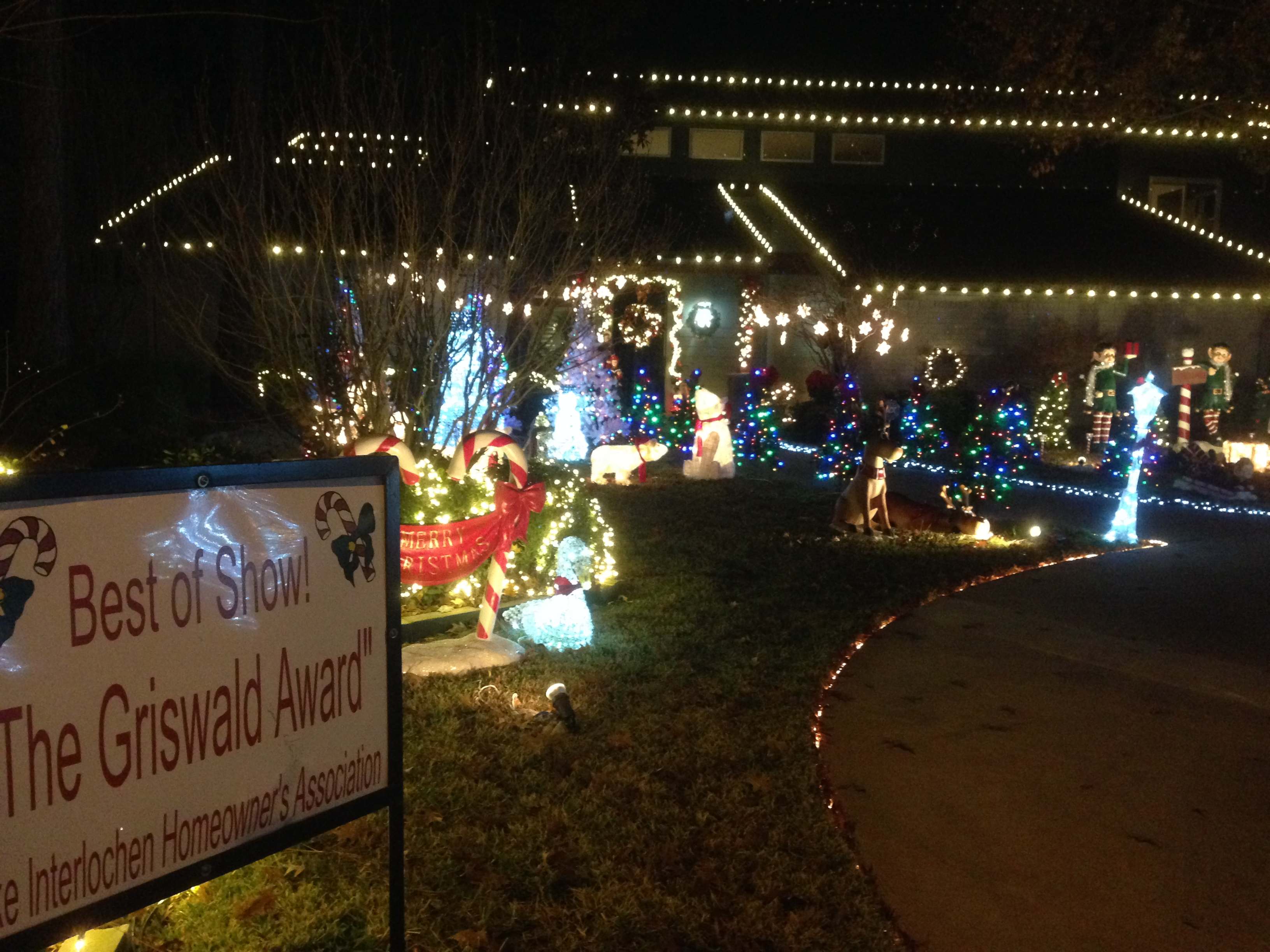 Rookies: The Lester home on Montreau

Veterans: The Reed home on Crowley
Here below are the winners of the 2015 Interlochen Christmas Lights Awards.
The Griswald Award — The Lester Family, 1100 Montreau….No one can remember a "rookie" family ever winning this most coveted of all prizes but Kay and Tony Lester did an unbelievable job for their first Interlochen Christmas. Chevy Chase (Clark Griswald) would be proud.
The People's Choice — The Janeway Family, 702 Loch Lomond….Speaking of Christmas Vacation, this PG 13 display is a hoot with Cousin Eddie in his bikini briefs.
It got the most nominations so it is truly the People's Choice.
Best Theme (Inspirational) — The Dawson Family, 709 Findlay….A beautiful and classy combination of Angels and Bible verses that just barely missed winning last year.
Best Theme (Whimsical )– The Began Family, 904 Loch Lomond….Star Wars on the Bayou. As Yoda would say: "Very crazy, these people are." A great display!
The Santa Award — The Young Family, 1416 Porto Bello….You may not be able to see the humongous Abominable Snowman on their roof from outer space
but you sure can see it from the NBC 5 helicopter. Wow!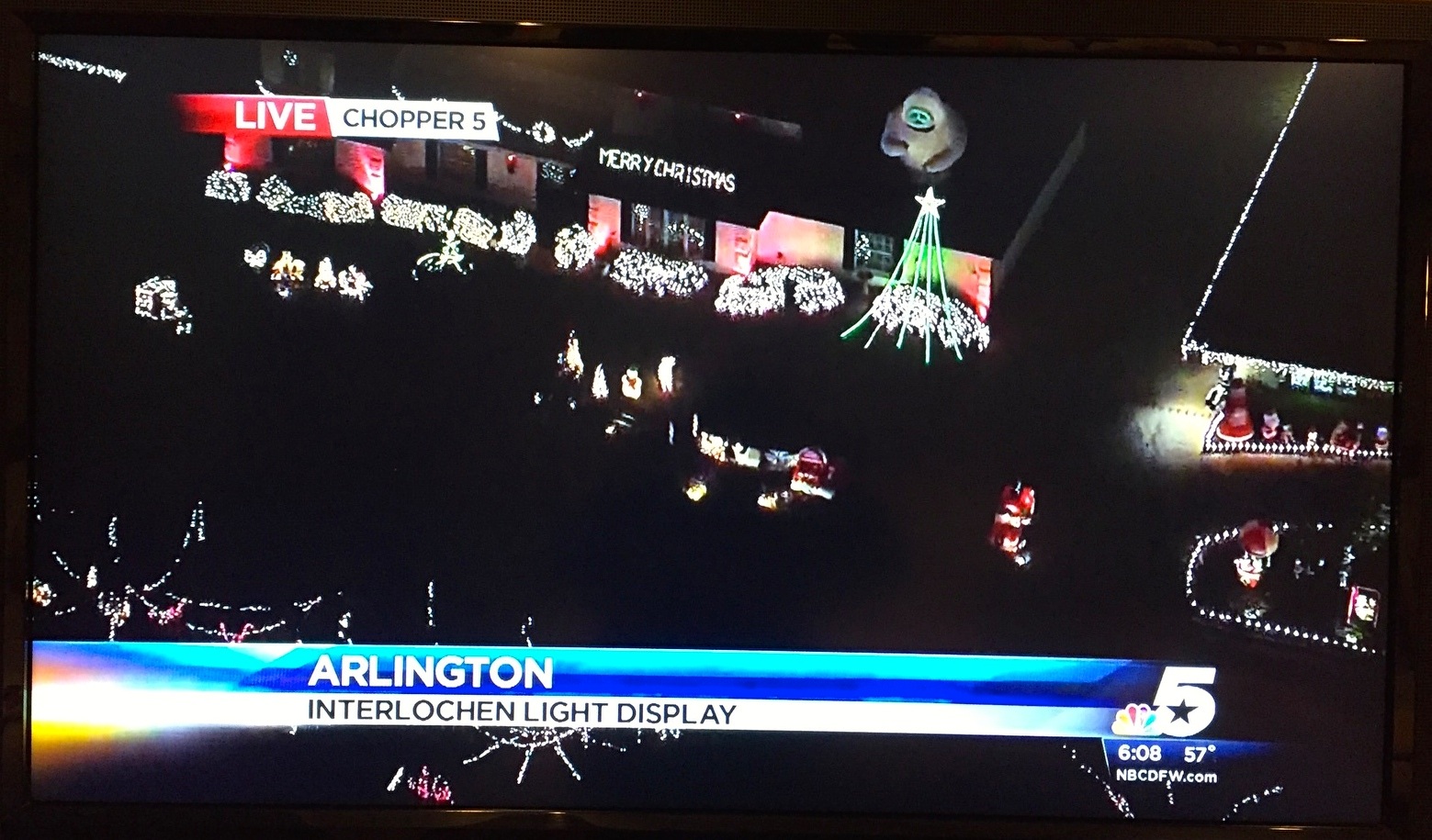 Most Artistic (Inspirational) — The Lowthorp Family, 1106 Crowley….A unique blue six pointed star alternates with a white cross. A beautiful message for the season.
Most Artistic (Whimsical) — The Boelter Family, 1425 Porto Bello….Another home that has just missed winning in the past due to the tough but friendly competition finally gets a well deserved award.
Santa's Choice — The Clark Family, 1009 Loch Lomond…..We didn't even know Santa had a gigantic twitter hashtag until we saw it on this lawn….#HOHOHO.
The Findlay Award — The Reed Family,1101 Crowley….Most of us slow down on the Lights as we get older but these guys only get better with age. This award is for decorating excellence for many years.
And here are the 12 families who won special recognition for 40 years of Christmas decorating.
On Crowley: Everett 1019, Holliday 1112, Farris 1118, Seipel 1120, Vernor 1200, Inman 1201, Brown 1404.
On Porto Bello: Findlay 1408, Clark 1412, Watkins 1413, Haskell 1427, Porter 1429.
Congratulations to them all.
HOME COMMUNITY BOATING & FISHING NEWS REAL ESTATE COV