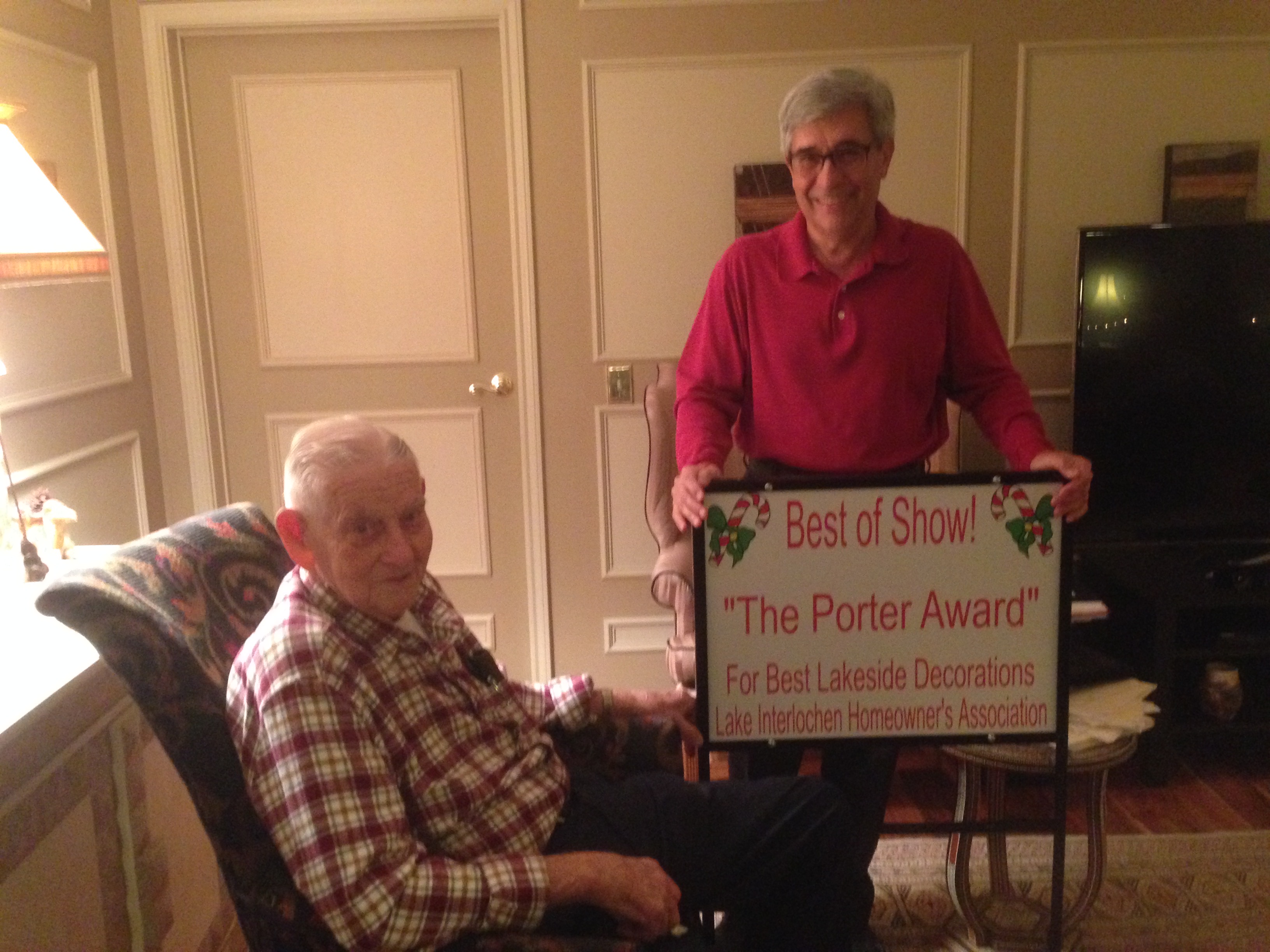 Ralph Sobel unveils The Porter Award yard sign as Vernon Porter (seated) was honored.
Vernon Porter, the first president of the Lake Interlochen HOA Board of Directors who went on to serve on the Board for 40 years, was honored by the Board at its November meeting. He was named Director Emeritus.
Vernon and wife Frances are moving from their Middle Channel home on Porto Bello to a house in The Oaks community just above Lake Interlochen.
Porter plans to continue assisting the HOA Board as a volunteer consultant. He has been an active member of the Water Committee and, as chairman Ken Seipel said, Porter's support on the committee has been invaluable and "he has offered to continue to support us as needed and I know he will."
Vernon is the keeper of the famous "Merry Christmas" sign on Westwood that greets visitors to the Interlochen Lights. He informed the Board that the buyer of his house vowed to maintain the tradition of that landmark sign.
Board President Ralph Sobel announced the establishment of a new category in the Christmas Lights competition to be called "The Porter Award" which will be awarded to the best lakeside decoration. Sobel unveiled the new yard sign at the meeting.