Here are the award winners of the 2018 Interlochen Christmas Lights display. (Editor's Note: at the end of this story is a photo of who we believe is the Head Judge of these awards.)
There were so many fantastically-decorated homes this year (Porto Bello alone could have had ten winners!) that our panel of judges had the most difficult year ever.
The Griswald Award – 1100 Montreau. Chevy Chase's character in the classic Christmas Vacation movie, Clark Griswald, would be proud of the over-the-top spectacle.by the Lesters, whose forest of white lights can probably be seen from the Mars Space Rover.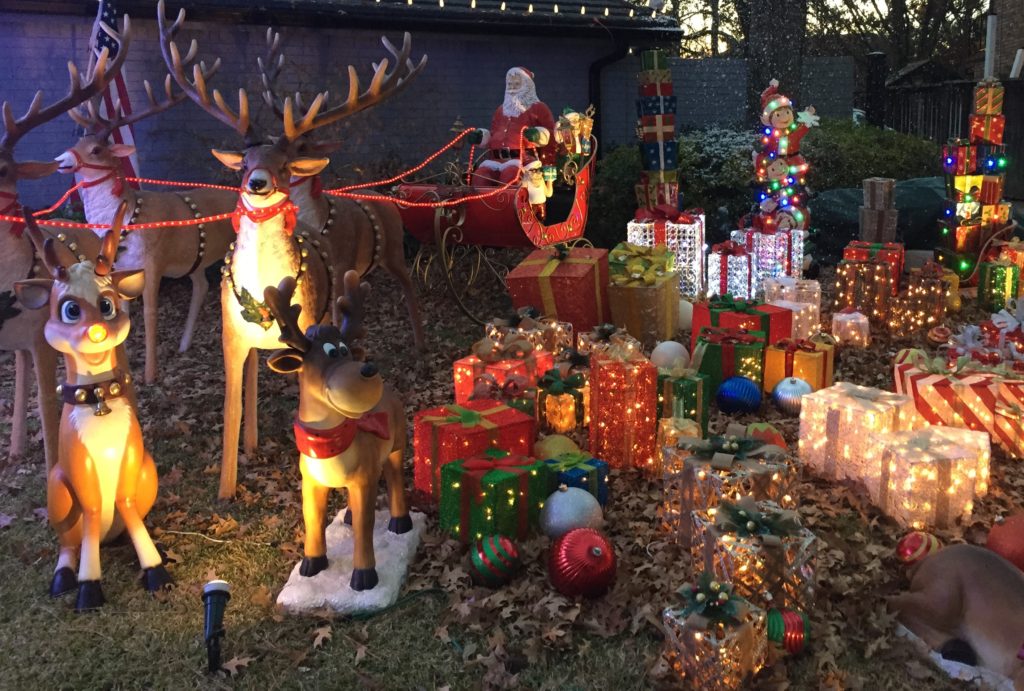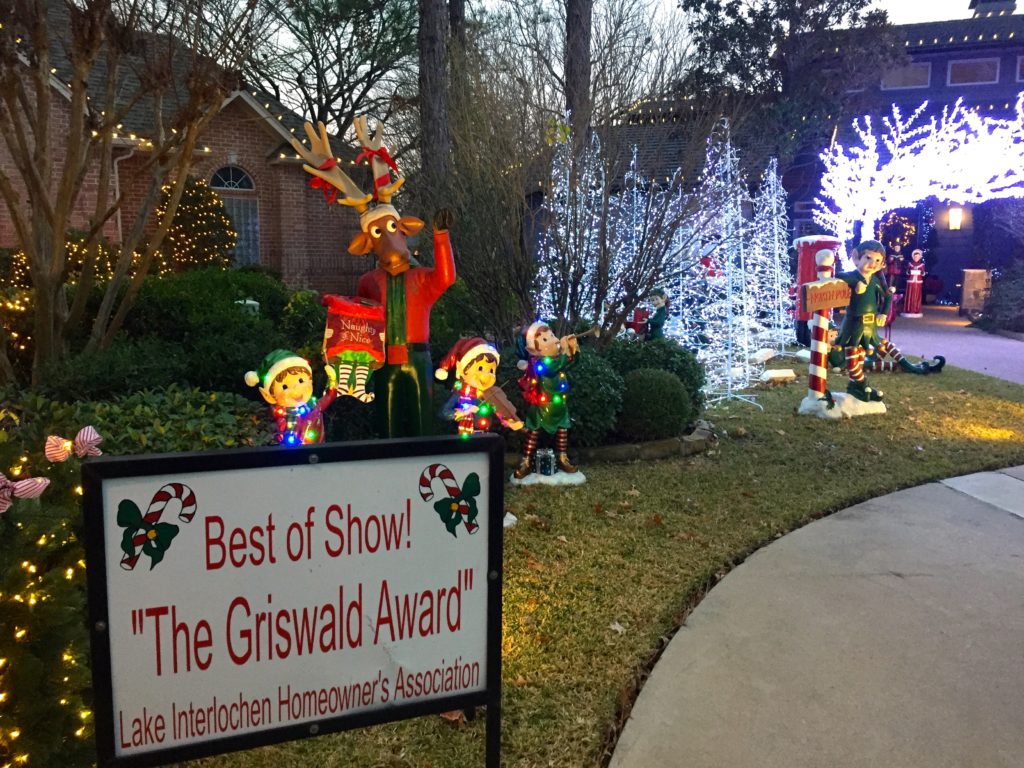 The Findlay Award – 1200 Crowley. This honor named after our founder Bob Findlay is reserved for residents who have decorated for more than 30 years. The Vernors have participated in all 43 annual Christmas Lights events and this year could be their best, with Santa's Clydesdale joining their 101 Dalmatians.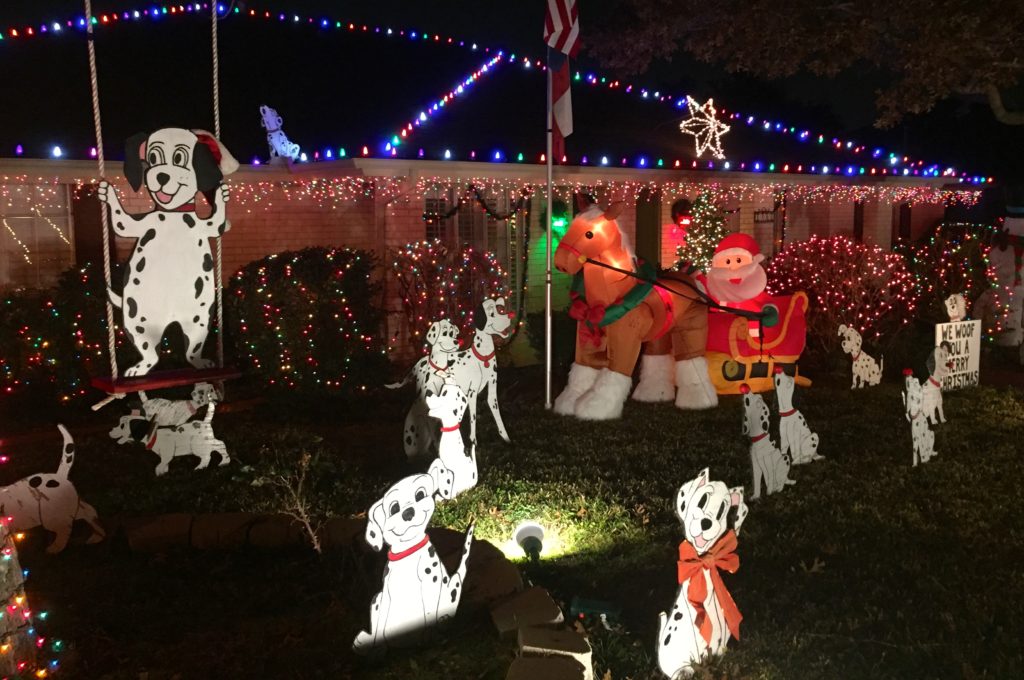 The Porter Award – 1422 Porto Bello. This award named after our first HOA Board President Vernon Porter is for best lakeside decorating. The front of the Clement home is beautiful with its "Hark" banner of flying angels, but their penguin boat in back lights up the North Channel.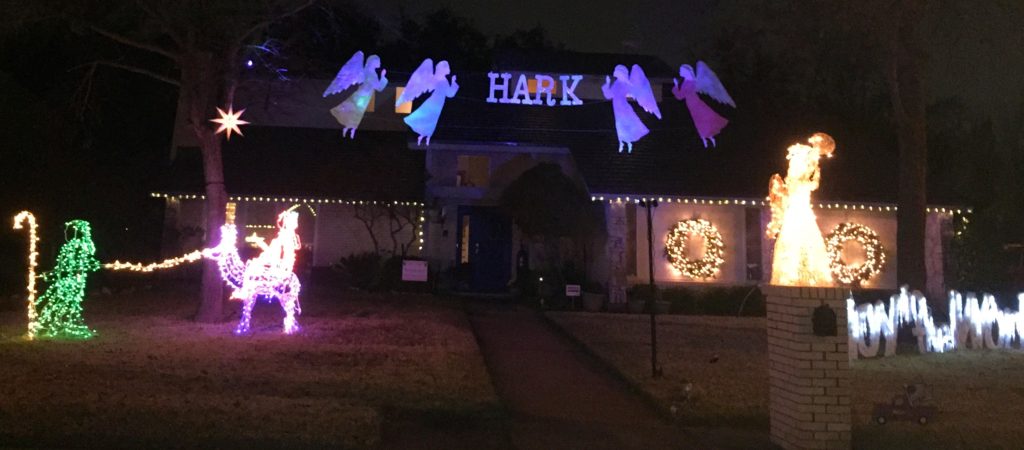 Most Artistic I – 701 Portofino. The Worley family was a close runner up last year and this year won with their uniquely visible lighting displays.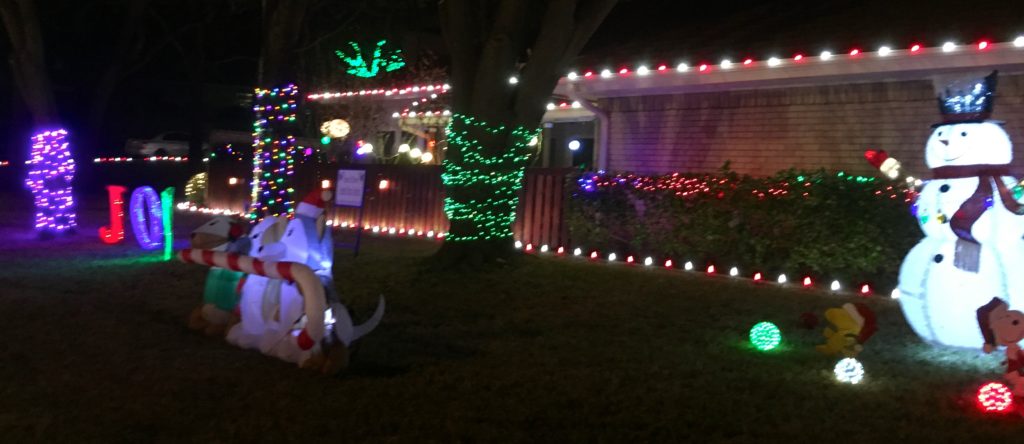 Most Artistic II – 1114 Montreau. The Bates family combines synchronized music and light technology for a distinctive Christmas display.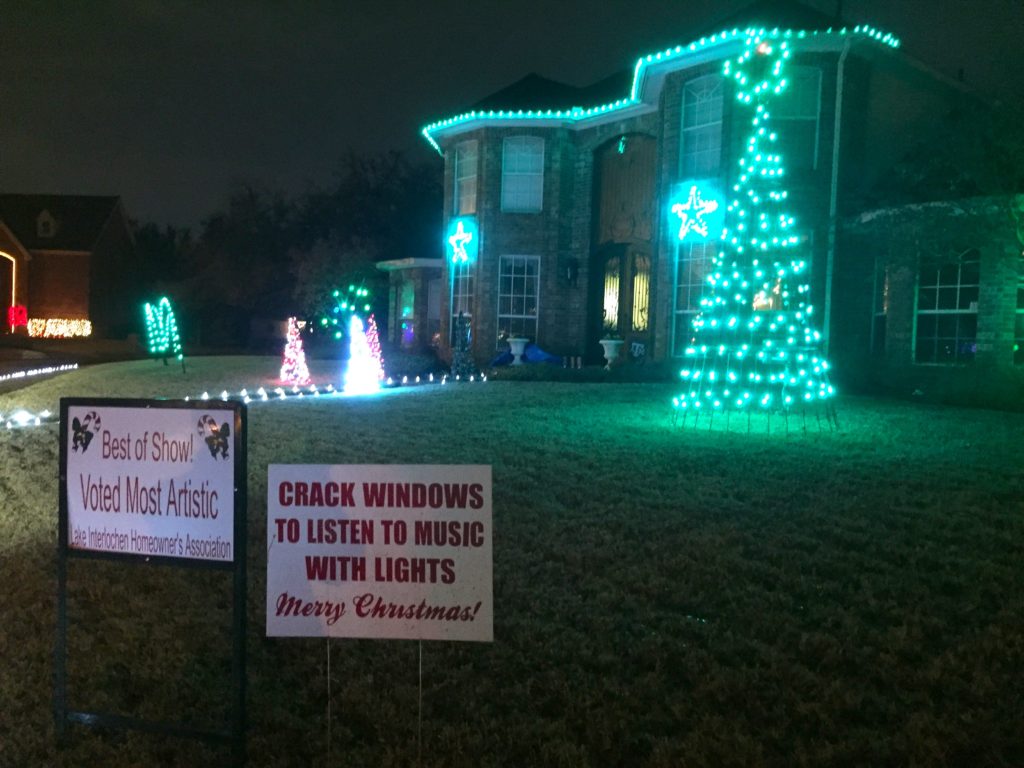 Best Theme I – 1122 Crowley. The Duperre family has re-opened their newly renovated Blitzen's Bar with a tropical dance floor of gyrating Santa and circling elves.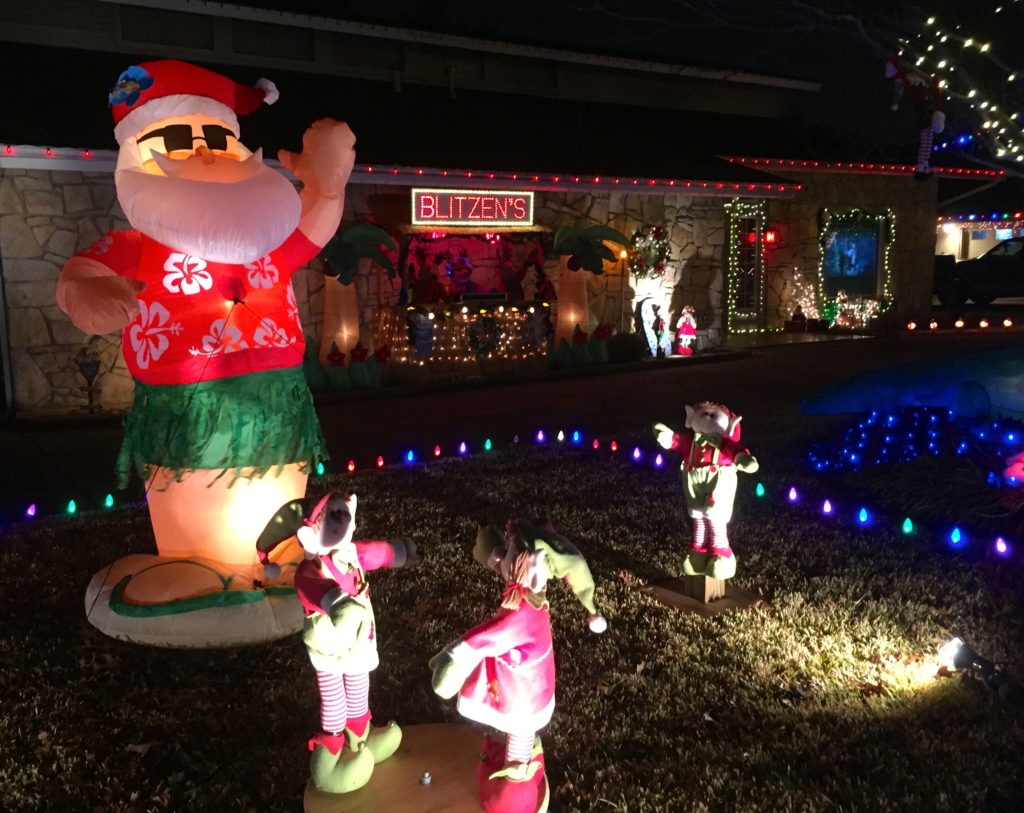 Best Theme II – 1305 Findlay. The Campbells are new to the neighborhood and launched their decorating with a winning Snoopy-tastic Christmas.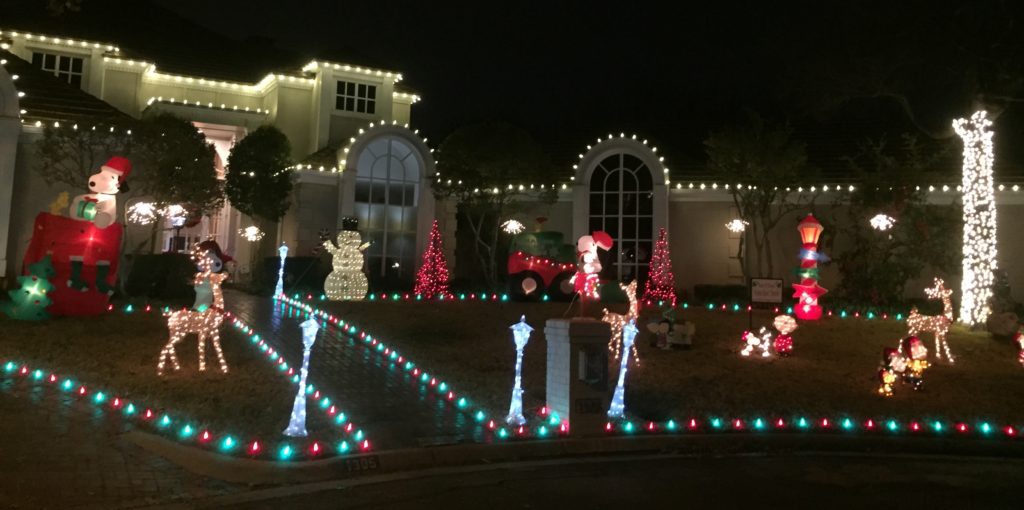 Santa's Choice – 3207 San Paulo. The Warren family is also relatively new to Lake Interlochen and they covered the Christmas spectrum with a colorful Nativity scene and a disco dancing Santa.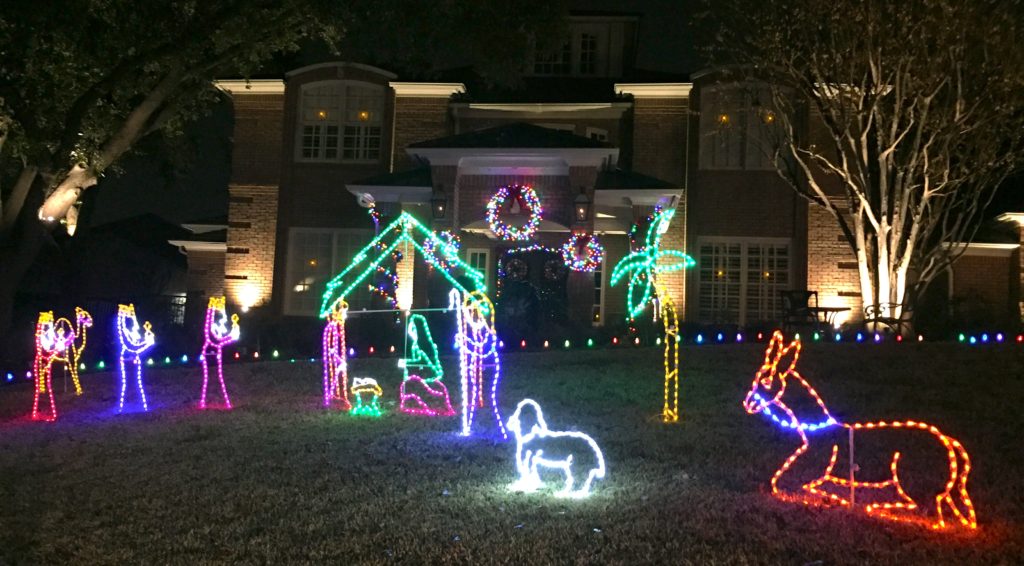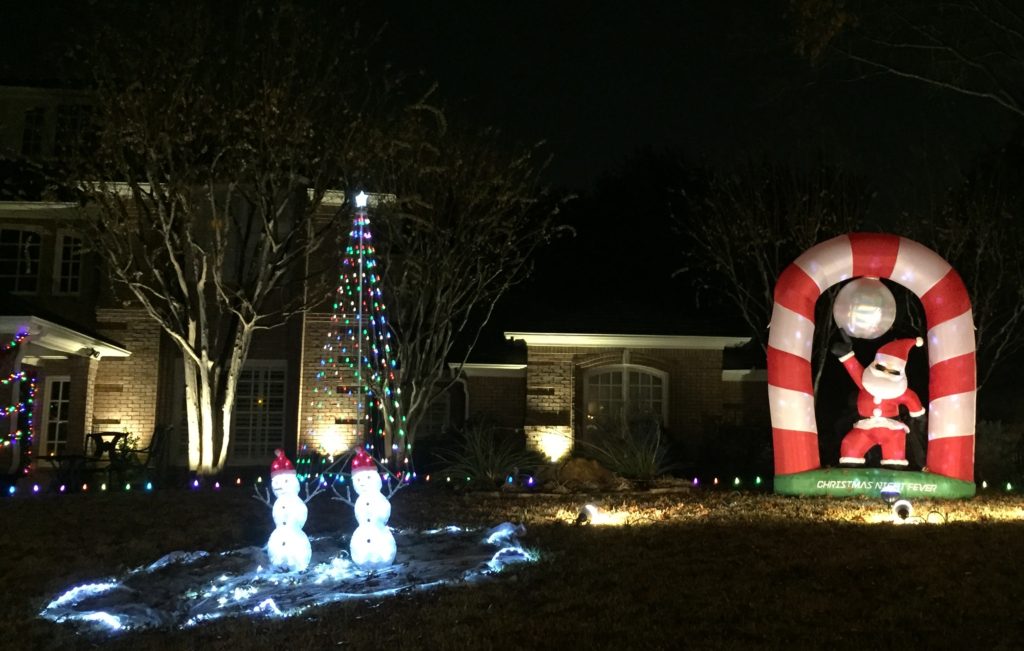 The People's Choice – Every year the Janeway's kitchy-cool pastel RV Family Christmas scene is Interlochen's most photographed display.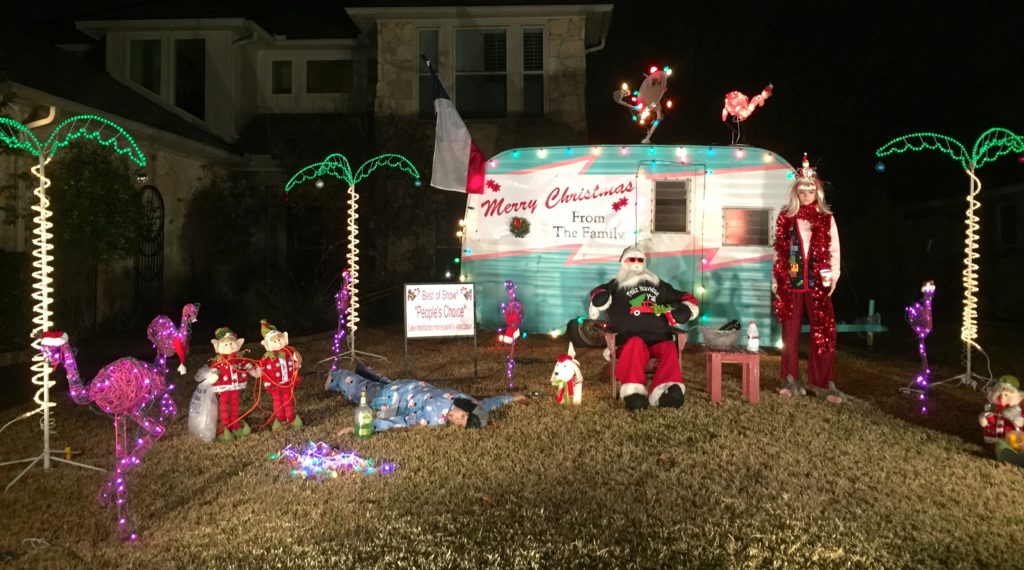 We have sneaked a photo of the man rumored to be the Head Judge of the Interlochen Christmas Lights panel of judges. See below, and judge for yourself: