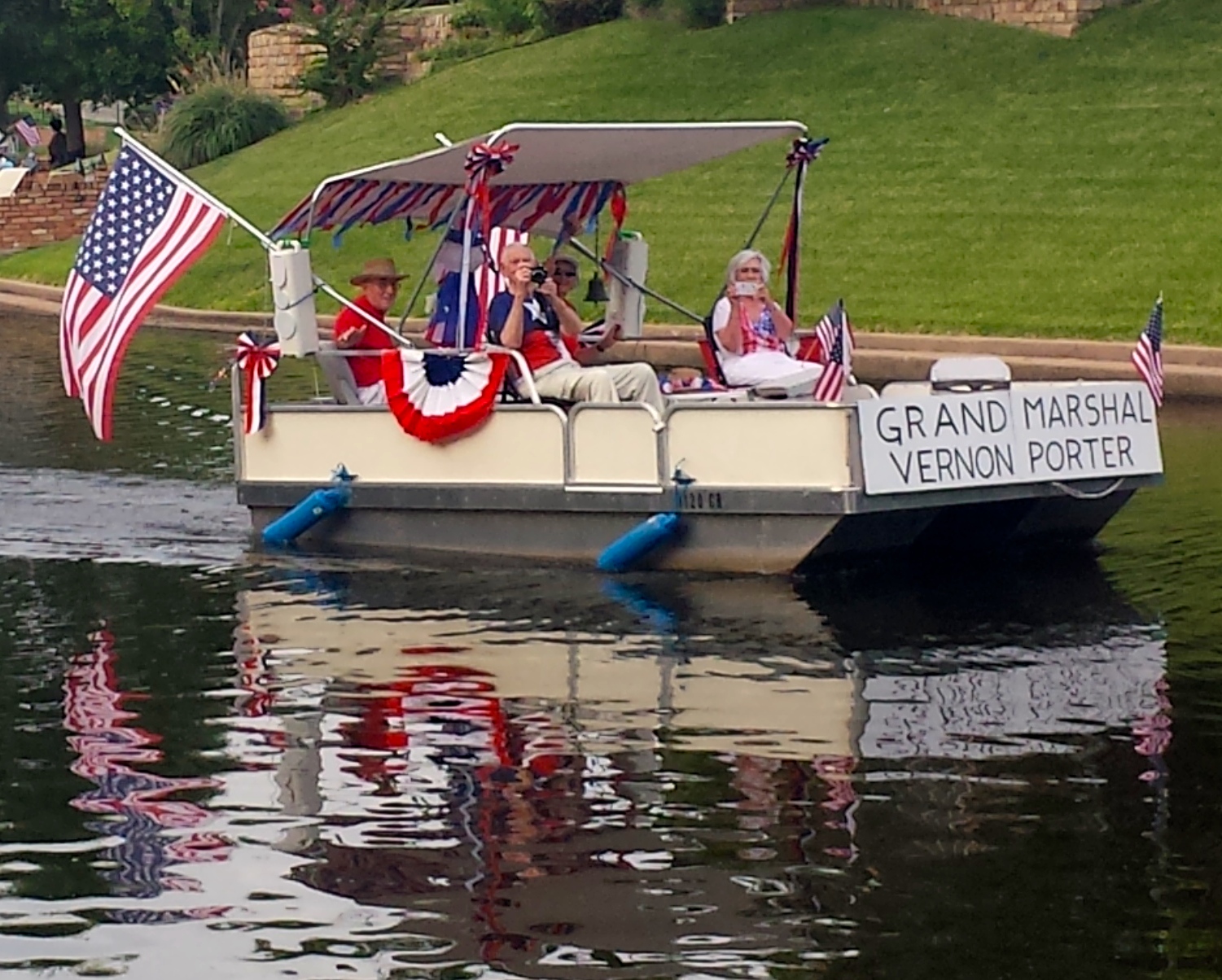 Michael Saliba, co-director of the Lake Interlochen Independence Day Boat Parade, reported that hundreds of spectators – gathered at party central on the Porto Bello banks of the Middle Channel and at their homes along the route — watched the fourteen decorated boats float by in the 10th annual parade.
For the first time, the boat parade featured a Grand Marshal – Vernon Porter. He and wife Frances rode on the lead boat of Ken and Rose Marie Seipel. Vernon was recognized for his long and loyal service to the Lake Interlochen community. He has served more than 40 years on the HOA Board of Directors, as the first president after founder Bob Findlay turned over control of the community to the homeowners.Vernon served as president for 10 years. As an active member of the board's Water Committee, his expertise is invaluable. Vernon and Frances are keepers of the famous "Merry Christmas" sign on Westwood that greets visitors to the Interlochen lights.
The big winner this year were the Pendleton and Owings families, as they were awarded the Overall First Place trophy and took first place in the Electric Powered Boats category and second place in People Powered Boats.
Second place in Electric Powered Boats went to Kathy Lowthorp and Bob Mason, and third place was won by Jim and Jennifer Haskell.
First place in the People Powered Boats division went to Ken Simoneaux and third place was won by Peggy Crist.
Posted on the home page is a link to watch the Jim Owings video of the 2015 parade.